How to Crack Your Own Pelvis (Like a Chiropractor)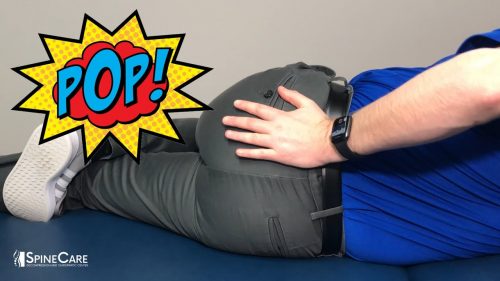 So maybe you've been to a chiropractor, or seen a chiropractic adjusting video, where you're placed on your side and the doctor does a quick rotational adjustment into the lower back and pelvis — and you get a nice loud CRACK or POP.
You think 'If I could do this myself, that would be GREAT!'
Well, you're in luck. In this video, Dr. Rowe shows you how to crack your own pelvis (like a chiropractor).
BONUS: this is also good for sacroiliac (SI) joints and uneven hips. Give it a try!
NOTE: this is a general self mobilization technique ONLY. It's one that I personally use, simply that. It should not be confused with chiropractic care, nor should be treated as a replacement for professional chiropractic care or seeking medical care with your doctor. Please read the full
**MEDICAL DISCLAIMER**
All information, content, and material of this video or website is for informational and demonstration purposes only. It is not intended to serve as a substitute for the consultation, diagnosis, and/or medical treatment of a qualified physician or healthcare provider.
Don't use this content as a replacement for treatment and advice given by your doctor or health care provider. Consult with your doctor or healthcare professional before doing anything contained in this content.
Any and all losses, injuries, or damages resulting from any and all claims that arise from your use or misuse of this content is your responsibility. Infosearched makes no representations about the accuracy or suitability of this content.
USE OF THIS VIDEO'S CONTENT IS AT YOUR OWN RISK.