Billie Eilish – when the party's over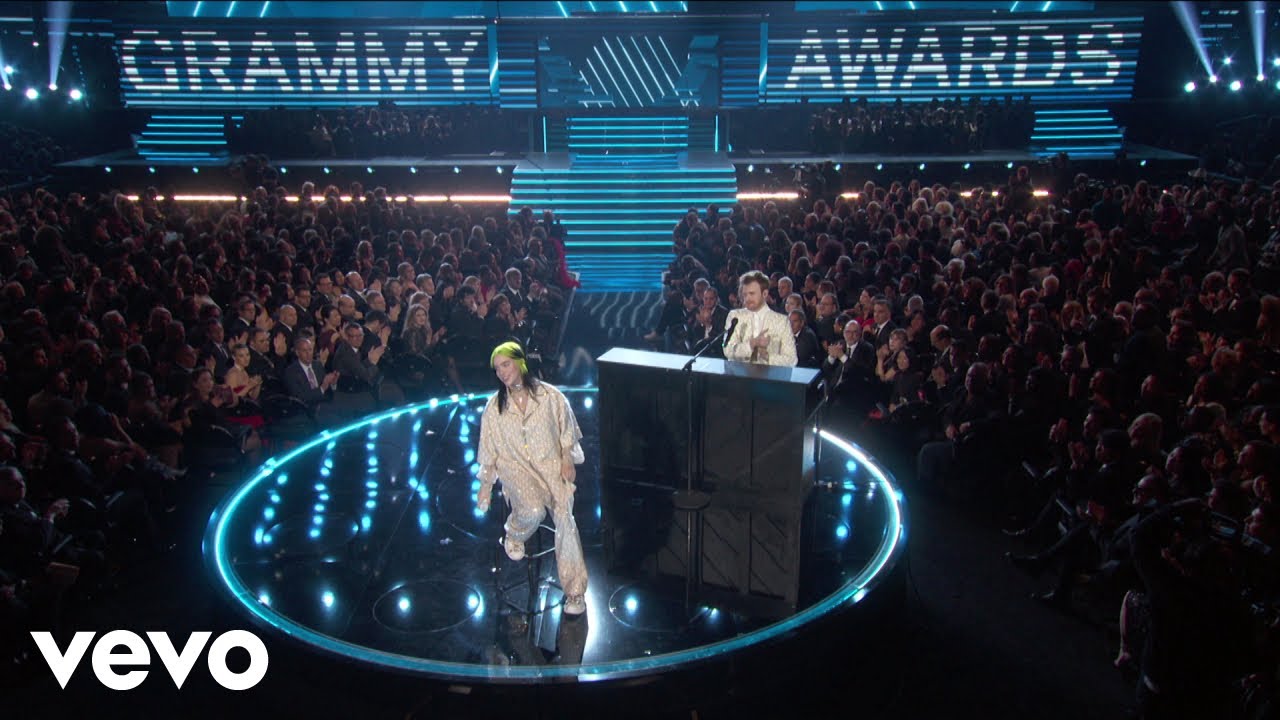 Live From The Grammys/2020
Billie Eilish – when the party's over
What is the meaning behind Billie Eilish's song "when the party's over"?
Billie Eilish captured the attention of the music world with her debut album "When We All Fall Asleep, Where Do We Go?" Released in 2019, the album features a unique sound and style that quickly made Eilish one of the most talked about artists in the industry. One of the standout tracks on the album is "when the party's over," a haunting ballad that showcases Eilish's incredible vocal range and emotional depth.
The song opens with a simple piano melody that sets the tone for the introspective lyrics to come. Eilish's voice is raw and vulnerable as she sings about the aftermath of a wild night out. "Don't you know I'm no good for you? I've learned to lose you, can't afford to," she croons, admitting that her wild ways are ultimately self-destructive.
As the song builds, the instrumentation becomes more complex, with layers of vocal harmonies and electronic beats adding to the haunting atmosphere. The chorus is a powerful moment, with Eilish's voice soaring as she sings, "Quiet when I'm coming home, I'm on my own. I could lie and say I like it like that, like it like that."
The lyrics of "when the party's over" are both literal and metaphorical. On the surface, the song is about the feeling of being alone after a night of partying. But on a deeper level, Eilish is addressing the idea of putting up walls and shutting people out. "I'll only hurt you if you let me," she warns, acknowledging that her own fears and insecurities can be damaging to those around her.
The music video for "when the party's over" is a visual masterpiece, using stunning black-and-white imagery to bring the song's themes to life. In the video, Eilish drinks a mysterious black liquid that becomes tears as they fall down her face. The liquid is a metaphor for the emotional pain that comes with shutting people out, and the video is a powerful reminder of the importance of vulnerability and emotional connection.
Overall, "when the party's over" is a beautiful and haunting song that showcases Billie Eilish's incredible talent as a singer and songwriter. With its introspective lyrics, stunning vocal performance, and haunting instrumentation, this song is a true gem in the modern music landscape.