The Black Hole technique – Acrylic fluid art painting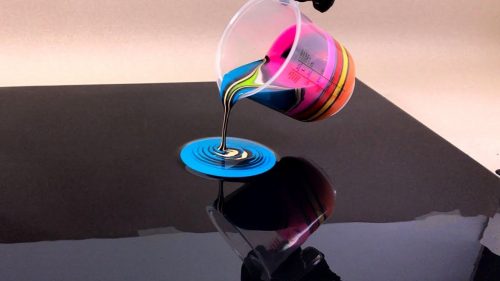 Today we paint a small abstract artwork using the black hole technique. You can easily do it and you will be rewarded with a fascinating result, let yourself be surprised!
So that the white canvas does not show through anywhere, you should first coat it with black paint.
Only then pour your black base layer followed by the colors of your choice.
I mixed the acrylic paints with a little less water, so they are a little more viscous.
You can of course adjust the "black hole" in size, depending on how much black color you pour into your basic pattern. Here you have to try something, but don't take too much color, it has to be able to expand in order not to get thick puddles of paint.