I Tried DERMAROLLING my Saggy Skin & This Happened! (Astonishing Results)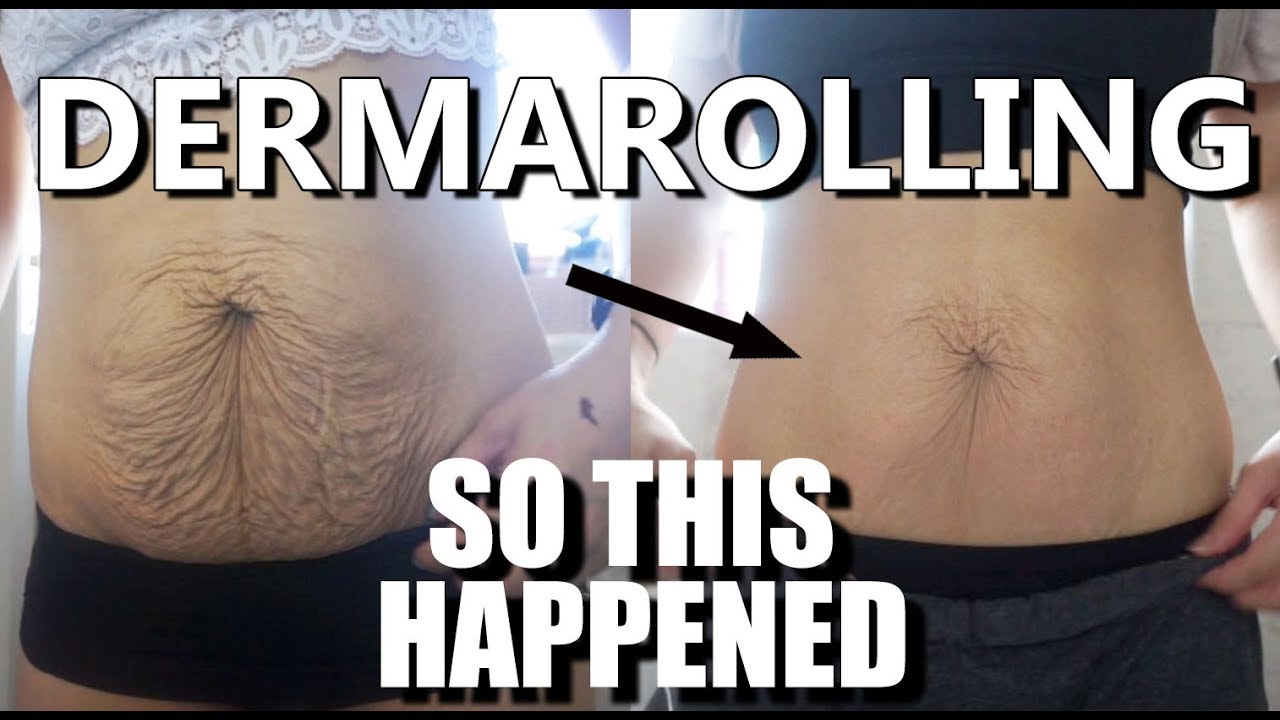 Ok, I love being a mommy and I love my little ones but cannot deny that the pregnancies took a toll on my body and confidence.
Hello everyone!
I've never been shy to show how my saggy tummy as I knew it was just one of the many faces of post-pregnancy. I was never ashamed of my body because I was so proud of what it could do so why should I hide it? In fact, it felt so freeing and liberating to share with people around me.
That's not to say that I don't get bad days. I've never been so upset with my saggy belly that I've cried or fallen into depression but I did realize I would be self-conscious in the bedroom. My mentality was if there was something I can do about it, why not? Still, surgical treatment was never something I took seriously on my radar. I couldn't afford the recovery time. Plus mentally and physically, I knew I was not strong enough to go through with it. Then my cosmetic surgeon friend asked me if I tried derma rolling on my body.
I've previously heard wonderful results from those who used it on their acne scars and fine lines but never have I pondered with the idea of derma rolling my tummy. It was a relatively low cost and at this rate. So I figured I'd have nothing to lose since my tummy was already a lost cause. So I went on a 6-month journey and decided to document the results.
The results have been a positive surprise. I never expected my tummy to go back to its former glory but I did see the subtle changes throughout the months of rolling. I've recently progressed on to a 2mm roller. And I'm going to keep rolling and we will see how things look in another 6 months time.
Maybe there is somebody out there just like me so here I am sharing this video.
Edit:
I've had some questions asking if my exercising helped to improve the appearance of my tummy. My exercising certainly helped to tighten my muscles (improved my muscle separation by MILES) but it did not improve the appearance of my skin. You can look up the effects on exercise and saggy skin online too but the short answer is, it cannot stimulate the production of new skin. If exercising did the job for me (and others who hit their fitness goals), many would not resort to tummy tucks. I actually started rolling in June and it was at the height of my fitness where I was working out at least 4-5 times a week and eating mostly clean, yet my stomach was still visibly wrinkly. I don't work out as often (about twice a week) and as intense as before but I'm still seeing my tummy improve bit by bit. I KNOW my skin feels smoother too and exercise cannot do this. I hope this helps.
NOTE: This video reveals my very own experience and so please understand that results will be different for everybody. I'm not encouraging everyone to run and buy a derma roller. But I invite you to watch this video with an open mind. I've researched for weeks before I made the purchase of a roller. If you do decide to try out derma rolling, never ever share your derma rollers and make sure you put hygiene and safety first.
Best of luck everyone!!!
Are there any risks or side effects associated with using a dermaroller for skin rejuvenation?
As we age, our skin loses its elasticity and firmness, leading to sagging in various parts of the body, including the face. While there are numerous cosmetic procedures to address this issue, many of them are invasive and come with numerous risks. However, a relatively new cosmetic treatment called dermarolling has emerged as a popular choice among people looking to rejuvenate their skin and fight sagging.
Dermarolling involves using a small handheld device called a dermaroller to make tiny punctures in the skin. The process is often referred to as collagen induction therapy because it triggers the production of collagen, which is essential for firm and elastic skin. The tiny punctures also help in the absorption of skincare products, allowing them to penetrate more deeply and effectively.
Recently, I decided to try dermarolling on my saggy skin, and the results were astonishing. After doing some research and choosing the right dermaroller for my skin, I followed a few simple steps to carry out the procedure at home.
First, I sanitized the dermaroller and my skin with alcohol to avoid any infections. Then, I rolled the device over my face in a grid-like pattern, making sure to apply even pressure and avoid sensitive areas like the eyes and lips. The process was painless, although I did experience some mild redness and swelling afterward, which subsided within a few hours.
I repeated the process once a week for six weeks, and the results were remarkable. My skin looked visibly firmer and smoother, and the sagging around my eyes and mouth had significantly improved. Even my fine lines and wrinkles seemed to have reduced. I also noticed that my skincare products were working more effectively, and my skin was more radiant and plump.
Overall, I would highly recommend dermarolling to anyone struggling with sagging skin or other signs of aging. Although the process may seem intimidating, it is relatively safe and straightforward, provided you follow the necessary precautions and choose the right dermaroller for your skin type. With regular use, dermarolling can deliver astonishing results and give you the youthful, radiant skin you've always wanted.