Invasion: Season 1 – Official Teaser Trailer (2021) Sam Neill, Shamier Anderson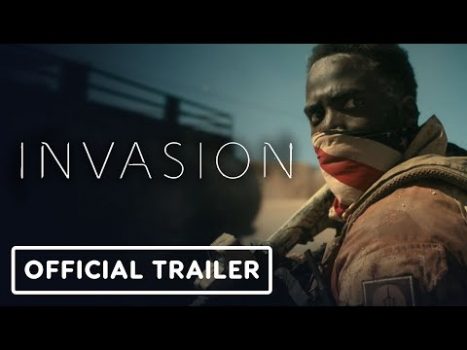 Apple revealed the premiere date and teaser for the ten-episode science fiction drama series"Invasion.
Set across multiple continents, Invasion follows an alien invasion through different perspectives around the world. The series stars Shamier Anderson (Bruised, Awake), Golshifteh Farahani (Extraction), Sam Neill ("Jurassic Park, #PeakyBlinders), Firas Nassar (Fauda), and Shioli Kutsuna (Deadpool 2).
What is Sam Neill's character's name in "Invasion"?
The sci-fi drama series "Invasion" is set to premiere its first season in 2021, and its official teaser trailer has been released. The show boasts an impressive cast, including veteran actor Sam Neill and rising star Shamier Anderson.
The series, created by Simon Kinberg and David Weil, follows multiple storylines across the globe as Earth is invaded by an unknown alien species. The teaser trailer showcases a number of tense and dramatic moments, as characters react to the sudden appearance of the extraterrestrial threat.
Sam Neill, known for his roles in iconic films such as "Jurassic Park" and "The Hunt for Red October," plays a man named Sheriff John Bell Tyson. Neill's character appears to be one of the first to encounter the invading aliens, and his journey will likely be a central part of the show's narrative.
Shamier Anderson, who has recently appeared in films like "Stowaway" and "Wynonna Earp," plays a soldier named Trevante Ward. The teaser trailer shows him attempting to navigate the chaos of the invasion with his squad, fighting against both the invading aliens and potentially hostile human forces.
The show's creators have stated that they wanted to create a sci-fi drama that focused more on the emotional impact of an alien invasion, rather than just the spectacle of it. This can be seen in the teaser trailer, which hints at the human drama that will inevitably play out alongside the action-packed sequences.
"Invasion" looks to be a promising addition to the sci-fi genre, with an intriguing premise and a talented cast. The first season is set to premiere on Apple TV+ later this year, and fans of the genre should keep an eye on this exciting new series.