He Bought 18,000 Disinfectants To Get Rich – It Backfired Big Time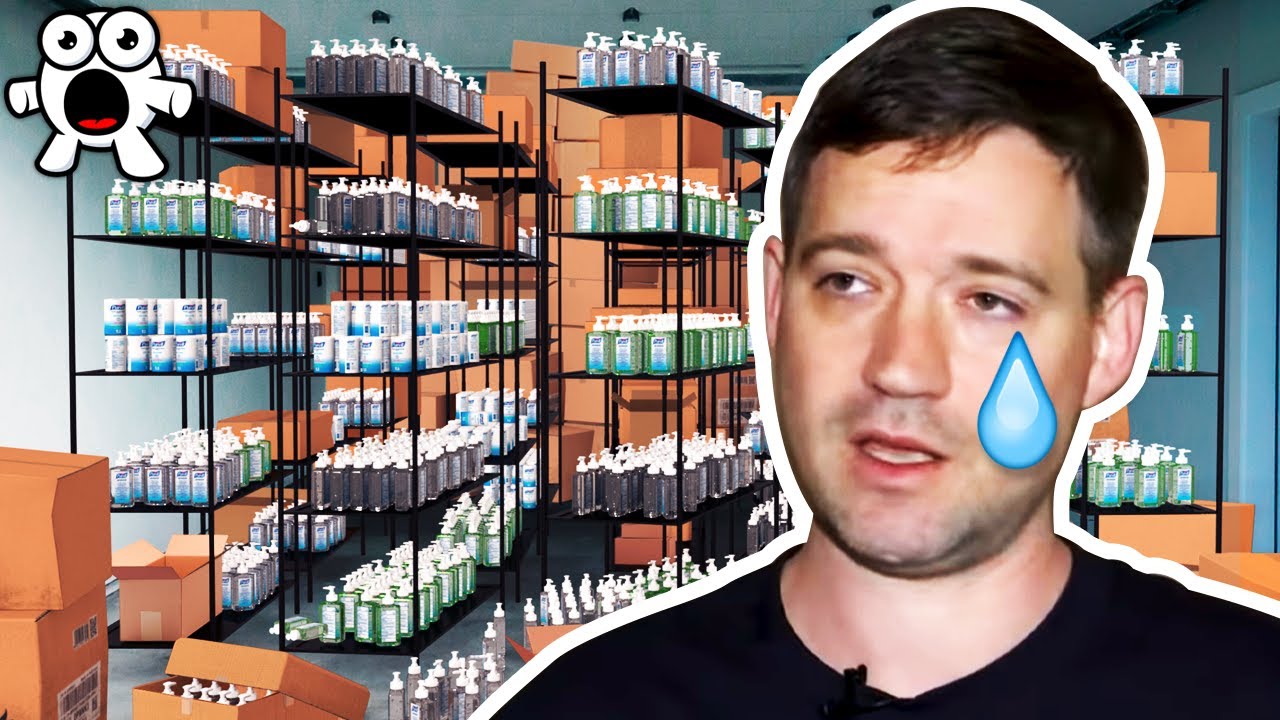 The worldwide economy is having trouble as we may be going into recession.
Coming up is a story of a man who planned to profit off the troubles with amazon and failed.
How did society respond to Matt Colvin's actions and what impact did it have on him?
The COVID-19 pandemic has caused immense panic and anxiety worldwide, resulting in shortages of essential medical supplies including disinfectants. Alarmed by the escalating demand for disinfectants, one man attempted to capitalize on the situation by purchasing 18,000 bottles of disinfectant with the intention to resell them at a higher price. However, his unethical business decision backfired significantly.
Matt Colvin of Tennessee, USA, was one such individual who believed that the outbreak of the virus could be an opportunity to make a hefty profit. He scoured the stores for disinfectants, purchasing all he could lay his hands on. He then resold these products at a higher price online, earning upwards of $100,000. However, in the process, he unknowingly spread panic among the public by exacerbating the shortage of supplies.
The publicity that followed soon after exposed the situation for what it was. The panic-buying mentality had led to a difficult situation that left those in need without access to essential disinfectants. As news of Colvin's hoarding of disinfectants emerged, people quickly voiced their concerns leading to his being heavily criticized online and bringing the practice under the spotlight.
As various news channels reported on the matter, Colvin became a controversial figure that everyone hated. People called out his greed for money, leading to a public outcry, which prompted him to donate the products for charity. The backlash loosened his purse strings, and he gave out everything for free. In retrospect, he admits that the practice was unethical, and he had put profit in front of people. Colvin's situation shines a light on the importance of personal integrity and upholding ethical business practices.
It is essential to note that individuals and businesses play an influential role in shaping society's perceptions and values. Therefore, it is crucial that one's actions align with what society views as ethical for the greater good. The story of Matt Colvin and the disinfectants highlights the need for ethics to guide business decisions, especially in times of struggle.
In conclusion, Colvin's actions were a huge learning experience, showing how unethical business dealings can backfire, with the potential to harm people during a crisis. In contrast, businesses with ethical practices gain a reputation as responsible members of society, earning the trust of their customers and overall contributing to healthy communities. Businesses, therefore, should focus on sustainable, ethical practices that prioritize the needs of the community before profits.