Trump asked if he'd pardon Joe Exotic from 'Tiger King' Netflix series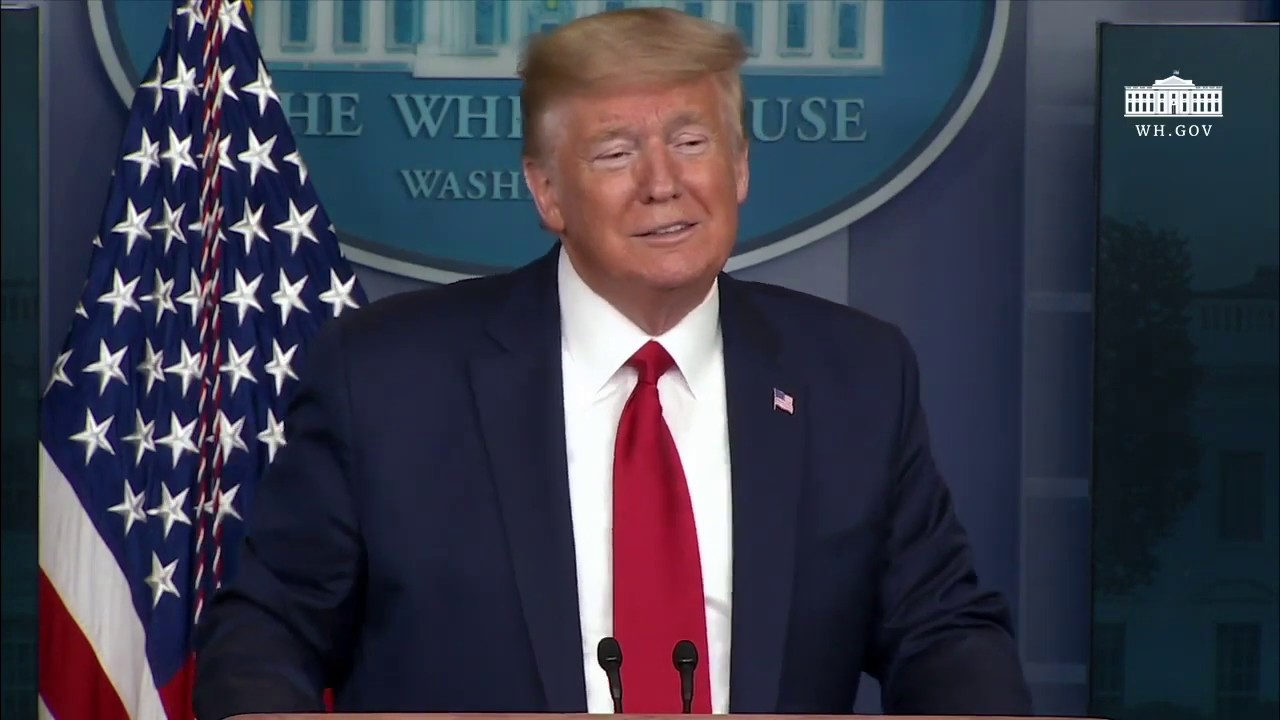 A reporter asked President Trump if he would consider pardoning Joe Exotic from the Netflix series 'Tiger King', who is facing a 22-year prison sentence.
Trump jokingly said, "I'll take a look."
Joe Exotic, aka Joe Maldonado-Passage, the central figure in the docuseries, is reportedly in quarantine because of coronavirus concerns.
Maldonado-Passage, who was born Joseph Allen Schreibvogel, is serving 22 years in prison after being convicted on charges relating to his role in a murder-for-hire plot that was intended to kill his rival, Carole Baskin, the head of a big cat rescue operation.
The question came up at a press briefing on April 8, 2020.
Why was President Trump asked about pardoning Joe Exotic?
On April 8th, 2020, United States President Donald Trump was asked during a press briefing if he would consider pardoning Joe Exotic, the eccentric zookeeper from the wildly popular Netflix documentary "Tiger King". Exotic, whose real name is Joseph Maldonado-Passage, was convicted in 2019 of animal abuse and a murder-for-hire plot against his rival, Big Cat Rescue CEO Carole Baskin.
Trump initially seemed surprised by the question and appeared to be unfamiliar with the details of Exotic's case. He asked the reporter who had asked him the question if he was supposed to be aware of the situation, to which the reporter replied, "I'll take a look at it". The President then went on to say that he had not seen the documentary himself, but that he would "look into it".
Since the news broke that Trump had been asked about Exotic's potential pardon, there has been an outpouring of opinions on social media. Many fans of the "Tiger King" series have called for Exotic's freedom, arguing that he was unfairly targeted by law enforcement and that his outlandish personality and lifestyle made him a target. However, animal rights advocates and the families of Exotic's alleged victims have criticized the move, arguing that he deserves to remain in prison for his crimes.
Regardless of one's opinion on the matter, it is important to remember that presidential pardons are serious business. As outlined by the US Constitution, the President has the power to "grant Reprieves and Pardons for Offenses against the United States, except in Cases of Impeachment". While the pardon process is not well defined, typically a person seeking a pardon must first go through an extensive review process by the Department of Justice, which entails gathering documents and evidence, interviewing the applicant and relevant parties, and making a recommendation to the President.
It remains to be seen whether Trump will actually pursue a pardon for Exotic, or whether the question was simply a momentary distraction from the ongoing coronavirus pandemic. However, the fact that the President of the United States was asked about a zookeeper from Oklahoma who became an internet sensation over the course of a Netflix series speaks to the strange and unpredictable times we are currently living in.